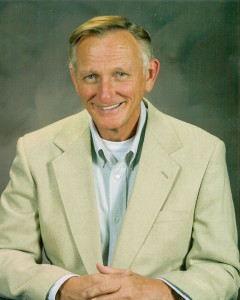 The author of Brainard Cheney and The Search for a Hero, published Fall, 2016.
Dr. James Edwin Young II, from Ferriday, Louisiana, received his BA in Philosophy and English at Tulane University and his Ph.D. from Peabody College of Vanderbilt University. He teaches Southern Literature and Modern Intellectual Traditions at Weber State University and is the Director of the English Teaching Program.
Dr. Young became acquainted with Brainard Cheney and his wife Francis Neel Cheney while working on his doctorate in the late 1970's. His work has appeared in Encyclia: The Journal of the Utah Academy of Sciences, Arts and Letters and the Journal of the International Society for Teacher Educators. His new book, Brainard Cheney and The Search for a Hero, was published in the Fall of 2016 by MMJW BookHouse.