News/Events/Announcements
Brainard Cheney's induction into the Georgia Writers Hall of Fame, November, 2016.
Please view the video of the induction here. The section referring to Mr. Cheney, presented by esteemed Georgia author, Janisse Ray, begins at approximately the 27:00 minute point. Mr. Cheney's nephew, Roy Neel, accepts the award on behalf of the family.
RECENT RELEASE
Brainard Cheney and The Search for a Hero:  A Literary Biography of a Southern Novelist, Reporter and Polemicist by Dr. James Edwin Young II    
Available direct from MMJW BookHouse, Amazon and Ingram. Library and bookstore discounts available.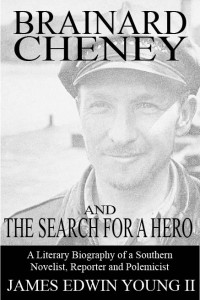 Barbara Dooley WGAU Radio Interview with MMJW BookHouse, March 11, 2013
This 2013 interview can be played by clicking on the link above.