Books published by MMJW BookHouse are available in hardcover, as trade paperbacks and as ebooks.
Our publications may be ordered from the publisher at publisher discounts for libraries, other institutions and bookstores. Please contact us directly for details.
To purchase items directly from Amazon, click on the title below to order.
Recently Released
Brainard Cheney and The Search for a Hero:  A Literary Biography of a Southern Novelist, Reporter and Polemicist
by Dr. James Edwin Young II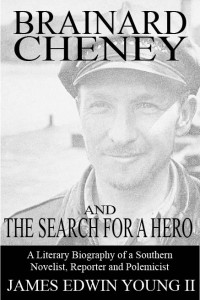 Four novels by Brainard Cheney
Lightwood, a novel of murder and greed in the piney woods of Georgia
River Rogue, a novel of timber rafting on the Altamaha River 
This is Adam, a novel of grace and courage
Devil's Elbow, a novel of love and redemption
 Also: